Diamond Club
5 Reasons Why You Should Join The Diamond Club
As a member of our Diamond Club, your home is protected from the annoyance of leaky faucets, clogged toilets, and broken water lines 24–hours a day, 365 days a year. It is an exclusive program designed with incredible benefits and priority service that we can offer to no more than 22% of our client base.
#1: $200 in Free Service
Once each year, a member of my expert plumbing team (a Certified Service Technician) will give your home a thorough inspection, scheduled service, and FREE plumbing system adjustments.... The complete list includes up to 100 different items; a $200 value alone. The technician will ensure all of your plumbing fixtures, drains, shut offs, valves, toilets, water heater, and more are in proper operating condition. Potential problems are spotted before they cause damage and expense, and periodic maintenance ensures system's safety and performance.
A $200 value alone! Here's a peek at just a few.
All of your toilets are checked and tested for leaks and smooth operation.
All of your exposed water lines are checked for damage or corrosion.
All of your drains are checked above and below sinks for leaks and clogs.
Your water heater is checked for safety, leaks and signs of corrosion.
Your washing machine hoses are checked for signs of wear. (Burst hoses are often a major cause of water damage).
Your technician will gladly answer any questions or concerns you may have regarding you homes' plumbing system.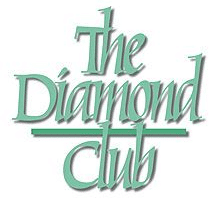 #2: Priority Service
As a member of The Diamond Club, you'll be given priority service. And you'll never pay a trip charge to have one of our plumbers come to your home. (A $69 Savings)
#3: You Get a 15% Discount on Repairs!
As a member of The Diamond Club, you'll have the opportunity to take advantage of any unadvertised specials we offer. What's more, you get a 15% discount on all plumbing repair service.
#4: Limited Lifetime Warranty
As an added benefit of being a Diamond club member, you will get a Lifetime Warranty on all fixtures provided and installed by BZ Dependable Plumbing & Heating Inc. Plumbing & Heating. That means, for the life of the your club membership, we will repair or replace any eligible fixtures that fails to perform as designed, at no cost to you.
#5: Transferable
If you move within our service area, you may transfer your club membership to your new home or it can be transferred to the new owner documenting your preventative maintenance.
Call today to join The Diamond Club.
To learn more information about the Diamond Club offered by BZ Dependable Plumbing & Heating Inc. Plumbing & Heating, Inc., give us a call at 201–837–6700. We can also be reached with any Diamond Club questions that you may have through our Contact Us form.
The goal each and everyday at BZ Dependable Plumbing & Heating Inc. Plumbing & Heating is "How Can We Make YOU Smile?"