HOW WATER HEATERS BENEFIT FROM PERIODIC MAINTENANCE
Posted in
Drain and Sewer
| Comments Off on What To Do If Drano Isn't Working
A water heater is a tough piece of equipment. It's designed to withstand high heat levels and water volume, supplying heat to water throughout the day and night, so you know it was manufactured to be up to the job.
Of course, that doesn't make a water heater infallible. In fact, a hot water heater needs more work than you may think, throughout the time you own your home, if you really want it to remain in the best possible condition. We cannot guarantee that your water heater won't break if you follow these steps, but we can tell you that your water heater has a better chance of making it through its expected lifespan when you take the time to maintain it (or have a professional handle that work).
Posted in
Water Heaters
| Comments Off on HOW WATER HEATERS BENEFIT FROM PERIODIC MAINTENANCE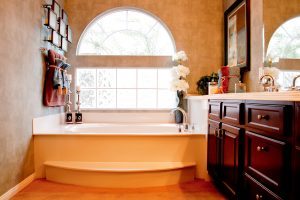 When dealing with plumbing problems in the home, the bathroom is the most common place to have them. It's the most concentrated point of of the plumbing system in many cases: the spot where three or four outlets at the minimum occupy a very small piece of space. And it sees heavy use every day. It's the first place you visit when you get up in the morning and the last place you stop at on the way to bed at night. When problems arise there, they can bring your household screeching to a halt very easily. Keeping an eye out for trouble in your bathroom can be a good way to stop problems before they start.
Posted in
Plumbing
| Comments Off on BATHROOM PLUMBING IS A COMMON SOURCE OF SERIOUS PROBLEMS