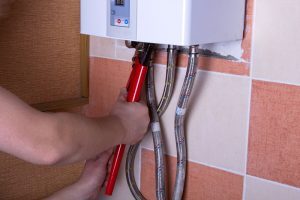 When you need to use hot water in your home, which you no doubt do countless times a day, you probably don't really give much thought to how the water heating process works, or how that water makes its way to the point of use where it's needed.
Water heaters are a standard feature of any home with modern plumbing, after all. When it comes time to invest in a new Teaneck & Bergen County, NJ water heater installation, you will want to give a bit of thought to it.
This is because you have a number of options available to you. Choosing a new water heater isn't a decision you should rush through, as simple as it seems. If you rush, you could end up overlooking a water heater that's a great match for your home, saving you energy and subsequently saving you money. One type of water heater we've seen grown in popularity in recent years is the tankless system.
Posted in
Water Heaters
| Comments Off on IS A TANKLESS WATER HEATER WORTH THE INVESTMENT?