What Does Hard Water Mean for You and Your Pipes?
Posted in
Drain and Sewer
| Comments Off on What To Do If Drano Isn't Working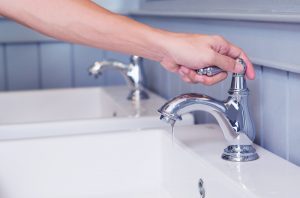 Today, most municipal water supplies, ours included, go through a heavy level of filtration and conditioning before they get to your faucets. And if you're using ground water—that is, a private well—you probably have your own water treatment system on site. However, what many homeowners don't realize is missing from their plumbing systems is protection from hard water.
What is hard water, you ask? This is the name given to water with a high concentration of the minerals calcium and magnesium in it. They're harmless to ingest, however can do a world of damage to your plumbing system. This problem can adequately be handled with a water softener as the water enters the home, before it has a chance to put your pipes out of commission. Without a water softener, professionally installed by an experienced plumber in Englewood, NJ, you could find yourself facing the following issues and their consequences. Keep reading to learn more!
Posted in
Plumbing
| Comments Off on What Does Hard Water Mean for You and Your Pipes?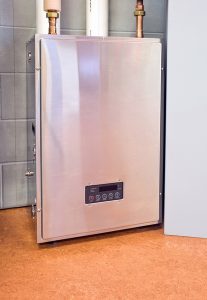 "Wait, tankless water heaters need maintenance too?"
As a matter of fact, yes.
No matter what type of water heater you have installed in your home, it can suffer from something called scaling. Scaling is the mineral buildup that results in a noisy system as well as pressure problems, temperature fluctuations, and potentially even water heater corrosion. Tank water heaters go through a scaling process in order to eliminate this problem, but the process is different for their tankless counterparts.
Posted in
Water Heaters
| Comments Off on WHEN DID YOU LAST HAVE YOUR TANKLESS WATER HEATER TUNED-UP?