August 6, 2018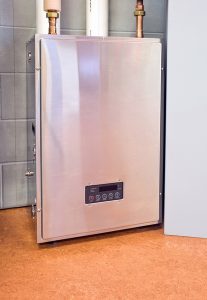 "Wait, tankless water heaters need maintenance too?"
As a matter of fact, yes.
No matter what type of water heater you have installed in your home, it can suffer from something called scaling. Scaling is the mineral buildup that results in a noisy system as well as pressure problems, temperature fluctuations, and potentially even water heater corrosion. Tank water heaters go through a scaling process in order to eliminate this problem, but the process is different for their tankless counterparts.
Posted in
Water Heaters
| Comments Off on WHEN DID YOU LAST HAVE YOUR TANKLESS WATER HEATER TUNED-UP?