A bathroom remodeling project can be very exciting, after all you're increasing the utility and aesthetics of an important part of your home! It's important, however, to make sure you consult with a qualified plumber to keep the practical realities of bathroom design in line with your pie-in-the-sky visions. A good Bergen County, NJ plumber can find the sweet spot between dreams and reality, letting you make the bathroom you want and deserve within your time and money constraints. The more you know going in, the easier that process will be to accomplish your vison. Here are a few things to consider when remodeling your bathroom.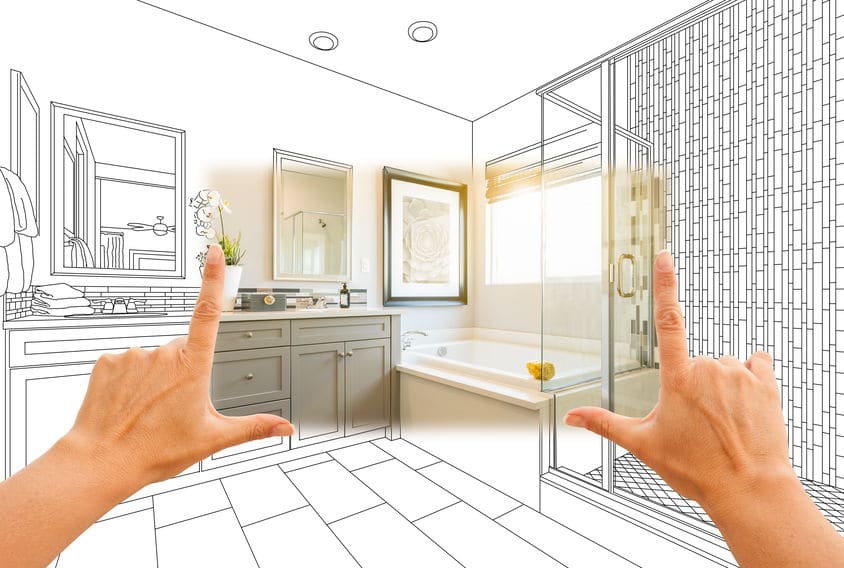 Make a Budget
Before starting on your bathroom or any remodeling project, work out a budget first. Establish what you want it to look like and how much you have to spend, then choose the options that fit into that framework. There are few things worse than having a bathroom left unfinished because you ran out of money halfway through the job.
Prioritize
Your bathroom only has a certain amount of space, and your budget is likely limited to a set dollar amount. While no one likes to make tough choices, the more prepared you can be for them, the better. It's always a good idea to prioritize the changes you want to see – ranking them from most to least important on a tangible list. That way, you and your plumber can look it over and determine what can best be accomplished, and to make sure that, if you have to drop something, the choice is clear early on instead of during the remodeling itself (when it could cost you extra money).
Keep Day-to-Day Use In Mind
Make sure you factor that in to your design: including such factors as ease of access to each location, counter space for toiletries, the possible presence of multiple users at the same time, and so one. That way, you can still have the features you want without removing the area's specific purpose.
Placement Matters
Any fixture in your new bathroom, from the toilet to the sink to the shower or bath, needs to be connected to the main plumbing system in your house. Any repositioning you want to do is going to have to factor that in and plan for additional piping to be laid where necessary.
Consider Plumbing Replacement
When redesigning a bathroom, you might think to leave the pipes alone and concentrate on changing the fixtures, such as the faucets and the toilet. However, the pipes of your bathroom will be exposed during the remodel which is the best an opportunity to replace aging pipes before it's an emergency. Even better, repiping gives you more freedom to remake the bathroom whatever way you want. You no longer have to work the remodel around the pipes!
Is There Room?
There's only so much square footage in a given bathroom, which means that you may be limited in what you do simply by virtue of square footage. That means more than adding fixtures that won't fit into the space. It means you need enough space to get around comfortably: for instance, not having to scrunch up your legs every time you sit down to use the toilet.
Improve Water and Energy Usage
A bathroom remodel can be about more than making it look pretty with better fixtures. It can be about a more water-efficient bathroom that reduces your water use by almost 30%. . With the addition of low-flow sink faucets, showerheads, and installation of a low-flow toilet, you can make the bathroom one of the main sources of water saving in your home. 
Hire A Professional
Keep these tips in mind as you consider that bathroom remodeling job, and you are likely to have the whole experience work out much more pleasantly for you. For more things to consider when remodeling your bathroom or help with your kitchen remodel, call your local plumber and remodeling experts at BZ Dependable!