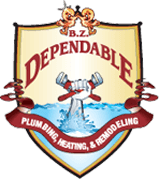 www.bzdependable.com
(201) 837-6700
Earn FREE GAS!
Place a BZ Dependable sign on your lawn for 30 days and earn a $1 a day towards FREE GAS!*
Put our sign on your front lawn for 30 days. After 30 days, we'll pick up the sign and drop off $30 in FREE gas money

*No purchase necessary. Offer is open to all homeowners. Location must be within our service area and only where local ordinances allow.