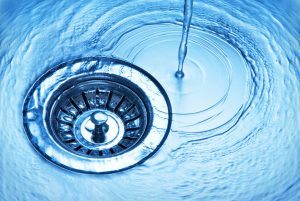 Bathroom remodeling projects can be very exciting and spring is the ideal time to plan for them, when the weather is agreeable and you can prepare for the operation at leisure. A reliable plumber with experience in remodeling can be your best friend during a bathroom remodeling project, helping you combine practical necessity with aesthetic impressions to provide an ideal new space in the place of your old wonky bathroom.
Every home is different and thus every remodeling project has unique needs and concerns. In general, however, there are 3 major things you should take into consideration and discuss with your contractor before beginning work on the project.
1. PRIORITIZE YOUR WISHLIST
Before beginning anything, you should draw up a list of the things you'd like to see in your new bathroom, starting with the issues that led you to consider a remodeling in the first place. It may be a cosmetic issue like outdated tiles and fixtures that you'd like to see replaced. It may be something more substantive like adjusting your sink to provide more room or swapping out old and corroded plumbing pipes.
Whatever the issue, there are likely multiple things you'd like to see in your new bathroom. You should begin the process by making a list of all of them, and then ranking them in order of importance to you. That allows you to establish what really matters to you and what can be dropped (usually because it can't work in light of costs, or because other aspects of the project with a higher priority will render it impractical to pursue). That way, both you and your contractor have a basis for determining what exactly the remodeling project will entail.
2. REMEMBER THE PRACTICAL ISSUES
Regardless of how a bathroom looks, it needs to perform a number of basic services on a daily basis in order for your household to function. That includes daily bathing, grooming, and toilet use. While an aesthetic addition to a bathroom, such as a pedestal sink, may ignore certain practicalities (such as the need for counter space to put your toiletries), your design preferences merit consideration as well. This is part of why a trained and experienced contractor is so vitally important. It gives you a trained eye to determine where conflicts between the look and the purpose of your new bathroom lie and how best to resolve them.
3. SQUARE FOOTAGE COUNTS
Besides the budgetary limits to the project, the only other hard fast line is the amount of square footage in the space. There are only so many outlets and fixtures that can be squeezed into the space, and for each one, you need to have enough space to operate the fixture comfortably. Depending upon the number of family member who use the bathroom, there may need to be additional square footage devoted to maneuvering room as well. Again, an experienced plumbing contractor can discuss the specifics with you and ensure that your bathroom remains functional and convenient.
For quality bathroom remodeling services in Dumont, NJ, call BZ Dependable Plumbing & Heating Inc.