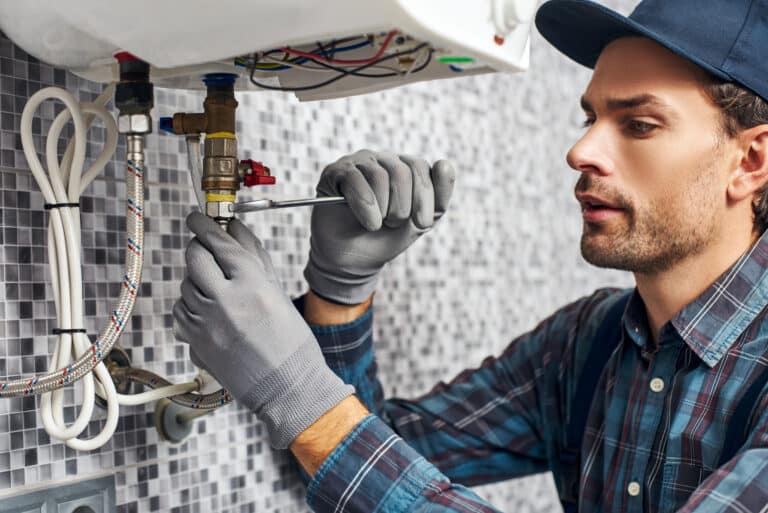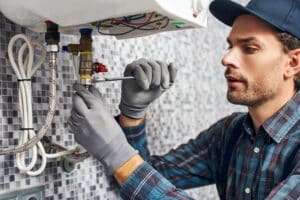 Here's a surprise you never want to run into in the morning: a shower that won't get warm enough, or that loses its hot water after only minutes. But a decrease in hot water will be a nuisance throughout your home, any time of the day. Lack of hot water makes it harder to clean and cook, and it affects appliances like dishwashers and laundry machines. When you find that you aren't getting enough hot water, it's time to investigate.
But where to start? We'll offer a few pointers. However, if you cannot discover the reason for your loss of hot water, or if it's a problem beyond your ability to fix, call in professionals to solve the problem. BZ Dependable has a solid reputation for quality plumbing in Teaneck, Bergenfield, Englewood, NJ, and beyond, so make us your first call. For water heater services in Teaneck and Bergen County, we're the team to call.
Check the following when you start losing hot water:
If you have an electric water heater, make sure it is still connected to a power supply. An electric water heater uses heating elements inside the tank to directly heat water, and without a power supply, you won't get any hot water. One of two of the elements may have burned out: if you have only lost some of your hot water, it may be because one element has died—and this will require a Teaneck water heater repair.
If you have a gas-powered hot water heater, look to see if the pilot light has gone out. Sometimes a draft can blow it out, and you will have no trouble relighting it. If this still doesn't solve the problem, then you'll need to contact a technician.
Another thing you can check on a gas-powered water heater is the "dip tube," a pipe along the side of the water heater that forces cold water to the bottom of the tank and allows the heated water to leave from the top. If the dip tube breaks, cold water will be mixed near the top of the tank over the hot water, and only the hot water above the break will leave the tank. This will cause the hot water to run out rapidly. Contact a professional to have the broken dip tube replaced.
If you cannot determine the reason for the loss of hot water, it's possible that the water heater is too small for your needs. Before making any serious decisions about a water heater replacement in Teaneck or Bergen County, bring in a technician with knowledge of water heaters to find out what the trouble actually is.
Water Heater Repair Teaneck
Running out of hot water is never fun! If you can't fix the issue and you need water heater repair in Teaneck, we'll help you get your hot water back ASAP. No matter what it takes, we'll keep working until you have the hot water you need.
Hot Water Heaters in Teaneck & Bergen County
BZ Dependable delivers reliable plumbing service that will restore your hot water. We also offer regular maintenance that will provide your water heater with a yearly tune-up to help it avoid trouble in the future from broken heating elements, failed pilots, corrosion damage, and other threats to your crucial supply of hot water. For all your needs for heating and plumbing repair in Englewood, NJ, call BZ Dependable.