Oil to Gas Conversions in Teaneck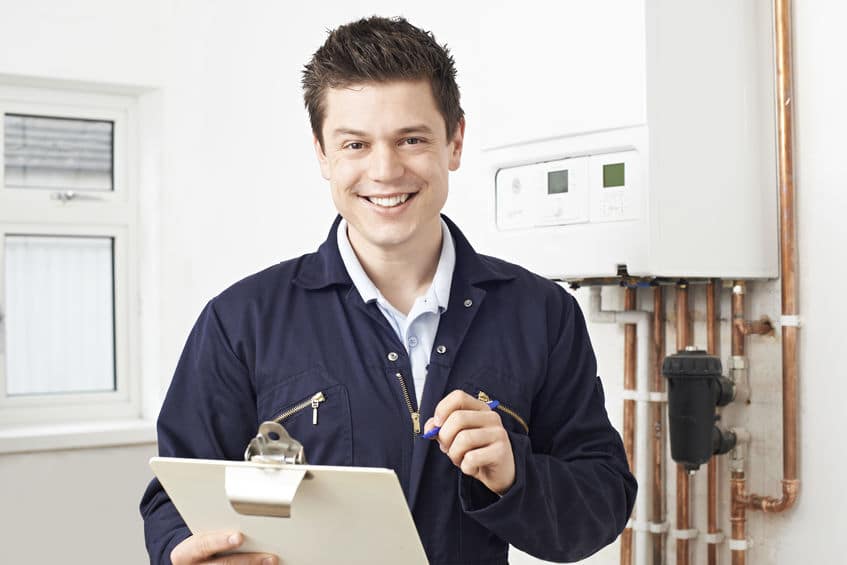 Are you considering changing your heat source and are looking for an oil to gas company that can do it for you, turn to BZ Dependable Plumbing & Heating. Our staff of Teaneck heating experts can make sure that you are set up with something that saves you energy and works efficiently to keep you warm enough. We have many years in business dealing with HVAC issues in Teaneck, so you can place your trust in our team. Call us now to get started!
Benefits of Converting to Gas Heating
Why would you decide to convert the fuel source for your furnace rather than getting a new one? Switching to natural gas to heat your property is a more environmentally friendly and more economical option, and it costs less to do than getting a brand new heating system outright. There are also a number of rebates and credits that are available to home and business owners for choosing gas. What's more, when you're operating on natural gas, BZ Dependable can handle all your Teaneck gas line needs, from repair and maintenance to replacement and beyond.
Factors to Consider When Converting to Natural Gas
Making the switch to natural gas is an investment, and there are upfront costs to consider. However, gas–fired equipment costs less than oil–fired equipment. If you have been thinking about an oil to gas conversion and your oil tank is getting on in years now is a great time to swap it out for a gas furnace. Don't bother replacing oil system equipment when you can get natural gas ones for cheaper prices. Plus, the high efficiency of modern gas–fueled equipment can help you offset initial costs with the potential savings it offers in utility costs.
The availability of natural gas in your area is obviously necessary for an oil to gas conversion. Most areas do have a gas main line available. Don't think that just because your home does not have natural gas hookups that you cannot take advantage of this fuel source to heat your home. Your local utility company can dig a trench from the gas line in the road to your home to make the connection. BZ Dependable will handle the rest, hooking up your new system effectively and dependably.
Oil To Gas Boiler Conversion
As the trusted local home services provider, you can rely on the BZ Dependable team for all of your Teaneck boiler service needs, and we will make sure that you receive top-notch service when switching from oil to gas. Our plumbers and heating contractors in Teaneck will handle every step of the process with skill and professionalism, and make sure you are totally satisfied before ever calling a job complete.
Teaneck's Source for Oil to Gas Heating
If you decide to convert from an oil heating system to a natural gas one, call out the staff at BZ Dependable Plumbing & Heating. Our team has been serving property owners in Teaneck whenever they have concerns about heating their home or business. Our New Jersey plumbing and heating pros can handle any and all heating services in Teaneck in an efficient manner and make sure you have a comfort system installed that is keeping you cozy while saving you money and helping you to live in a more eco-friendly way. Contact us now for assistance with your oil to gas conversion in Bergen County!