Boiler Installation in Bergen County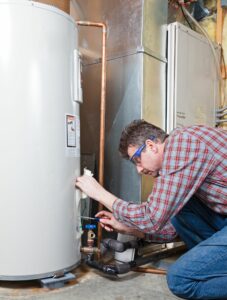 If you're looking for someone who can handle a boiler installation in Bergen County, you've come to the right place! At BZ Dependable, we can install a new boiler for you quickly and efficiently, so you can get the heat you need fast. If your boiler is not working or you've despaired of boiler repair, call us for boiler installation ASAP.
Choosing the Best Boiler
The most important part of choosing a new boiler is making sure that it fits into the system you currently have without requiring modifications. We'll come take a look at your setup before we do any boiler installation in Bergen County, just to make sure we're getting you a new boiler that is great for you.
We'll make sure that your boiler uses the type of fuel that you have already set up, as well as the same type of venting system. If we can't match a boiler we trust to your system, we'll talk to you about the modifications necessary to make a new boiler work. Sometimes, updating your system is the best possible way to install a new boiler for you that will work for years to come.
We'll also make sure we help you get a boiler that is the right size for your home. You don't want one that is too big, because you'll pay too much for the energy to run it, but you don't want one that is too small and won't heat well, either. We'll talk with you about any options you might have.
We'll never recommend a boiler for boiler installation in Teaneck that doesn't come from a manufacturer who we trust. We won't take it on reputation only but will recommend boilers from companies we have personally dealt with in the past. This ensures that your boiler's manufacturer will stand behind their product no matter what might happen.
Our Boiler Installation Process
Once you've chosen your new boiler, we'll start your boiler installation in Bergen County. We'll remove the boiler that is not working, then bring in the new one. We do every boiler installation according to manufacturer specifications. This means that we make sure each part is installed according to their instructions and that it is working as they describe it should.
We'll test our installation as we go and then turn it on at the end to make sure it's working. We invite you to set your thermostat where you want it and make sure the boiler is working to your standards, too. We won't leave until we know you're happy with the new boiler we've just installed in your home!
Whether your current boiler is beyond repair or it's just time for a new one, call BZ Dependable to get a great boiler installation in Bergen County. We'll get there fast, help you choose a great new boiler, then put it in and test it before we leave. Call today to get your new boiler as soon as possible!