Drain & Sewer Service in Bergen County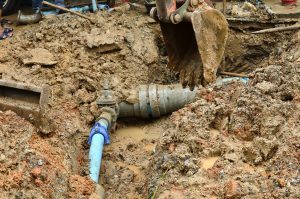 Are you looking for drain and sewer service in Bergen County that you can rely on? Do you have an urgent drain or sewer problem and you need some help but you're not sure how to get it? Then you've come to the right place!
Call the Bergen County plumbers at BZ Dependable Plumbing whenever you need help with your drains or your sewer lines. We offer a complete line of services, including drain cleaning, sewer line replacement, and sewer line repair in Bergen County. We'll always send you an experienced technician who can help you get your home back to full functionality fast!
Drain Cleaning
When you need drain cleaning in Bergen County, think of BZ Dependable's Bergen County plumbers first. We'll get to you quickly because we know that drain problems can limit the functionality of your house significantly.
As soon as we're there, we'll assess your drains and let you know how we plan to fix them. We'll work with you to make sure we find the best solutions for your home and your needs. Then we'll implement them fast so your drains will flow freely again soon.
Sewer Line Replacement
Do you need to replace your sewer line? Lucky for you, we are your experts for sewer line replacement in Bergen County. Give us a call and we'll come assess your sewer soon. As soon as we know where the problem is and how extensive it is, we'll let you know and then we'll get to work fixing it for you.
Whenever possible, we'll perform your sewer line replacement or repair using trenchless sewer technology. These methods allow us to fix your line without digging up your entire yard. They make the whole process go faster and they can save you money, too. Since you won't have to pay to replace your yard when we're done, you'll have more to spend on the things you love!
Call BZ Dependable today for drain and sewer service in Bergen County. We'll work with you to make sure we find the best solutions to your problems and then we'll implement them with speed and skill. Call your Bergen County plumbers today!