Plumber Bergenfield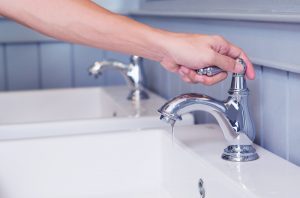 In your hunt for a plumber in Bergenfield that you can trust, consider BZ Dependable Plumbing & Heating. We are the number one choice of property owners in the Bergenfield area for when they need licensed and trained professionals to provide high-quality services including plumbing and heating installations, replacements, repairs, and maintenance. To learn more about our plumbing services in Bergenfield schedule an appointment or give our plumbing company a call!
Emergency Plumber Bergenfield
As soon as you realize you need the help of a emergency plumber in Bergenfield, reach out to our team. We are available around-the-clock to come to your aid and perform any labor to ease your worries, fix your concerns, and get things back to normal. No matter what time it is or if it's a water heater repair, drain clog, or burst pipe that you need help with, you can trust our team of emergency plumbers in Bergenfield will be there soon to take care of it.
Bergenfield Plumbing Repair
Your property's plumbing consists of many parts that must work properly to supply you with clean, usable water and waste management. If a problem does develop, you want a professional that can quickly find the root of the problem and fix it. BZ Dependable Plumbing & Heating uses the newest technology available to diagnose issues and get things back up and running as quickly as possible for our customers. Our plumber in Bergenfield can fix your fixtures and pipes, clean your drains, as well as perform boiler repairs. We also offer water line services, including repairs and installations.
Bergenfield Plumbing Installations & Replacements
It may also be the case that you call us for something like boiler or water heater repair in Bergenfield and we find that you need a boiler replacement instead. We can help you select the right appliance by offering advice on trusted brands and suggestions to fit your needs. Whatever the situation at your place, our plumbing experts will make sure you get the proper water heater installation in Bergenfield.
Water Heater Repair & Installation Bergenfield
As a part of our plumbing services, we are proud to offer any and all things water heaters. When you need a water heater repair in Bergenfield, we'll get it done fast and efficiently so you can have the hot water you need. Additionally, we provide water heater installation in Bergenfield to ensure you can upgrade or replace your water heating system as needed. Call our Bergenfield plumbers for water heater services in Bergenfield.
Expert Plumbers in Bergenfield
Our plumbers in Bergenfield have the skills and expertise to handle everything from plumbing installation to maintenance and repairs. We have you covered every step of the way when you contact our local plumbing experts at BZ Dependable for help with a plumbing problem. Give our Bergen County plumbing and heating pros a call today to schedule your Bergenfield plumber service.