Heating Service & Plumber Fair Lawn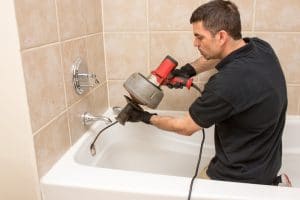 When you need heating help or a plumber in Fair Lawn, NJ, rely on the experts from BZ Dependable. No matter what you need, we'll be there for you with a Fair Lawn plumber or an HVAC expert. We'll get to your home quickly, assess your needs accurately, and get to work getting you the repair, replacement, or installation that you need to make your life in Fair Lawn the best it can be.
Fair Lawn Plumbing Repair
When you need a plumbing repair in Fair Lawn, we'll get there ASAP to help you out. We know that most plumbing issues can't wait because you need this vital system in your home working at full functionality. That's why we'll work hard for you until the job is done.
Your plumber in Fair Lawn from BZ Dependable will arrive on time, get right to work, and can fix any problem that might pop up. We'll complete your plumbing repair in Fair Lawn whether you need help with your sewer, your toilet, your sink, a leaky pipe, or some other problem. Don't hesitate to call because there's nothing in your plumbing that we can't fix.
Fair Lawn Water Heater Repair
If your hot water has disappeared or it's not lasting as long as it used to, call us at BZ Dependable today to get the Fair Lawn water heater repair that you need. We'll make sure your water heater is working well again before we leave. No matter what type of water heater you have: conventional or tankless, gas or electric, we'll get it repaired fast so you can have hot water again. Rely on us for every water heater repair in Fair Lawn!
Fair Lawn Furnace & Boiler Repair
If your heat isn't working well, it's hard to feel like you're living your best life. Call us at BZ Dependable for Fair Lawn furnace and boiler repair. We'll get out to you quickly so you don't get too cold at home and so your pipes don't freeze. We'll asses the situation and get straight to work fixing it so you can have your heat back on ASAP. Don't hesitate to call us because these problems usually only get worse. Let our experts get your furnace or boiler repair in Fair Lawn done fast so you can stay warm.
Contact our plumbers in Fair Lawn at BZ Dependable for all of your plumbing and heating needs. Whether you need plumbing repair, heating repair, or bathroom remodeling in Fair Lawn, our plumbers serving New Jersey will get the job done with minimal stress for you. Make your appointment today!