PLUMBER FORT LEE
When you need a plumber in Fort Lee, call on the experts at BZ Dependable Plumbing & Heating. We offer reliable services including repairs, maintenance, installations and replacements for things like piping, appliances, plumbing fixtures and more. Whether there's a plumbing leak, clog, or you need your water heater or boiler repair in Fort Lee, we can do it for you and offer a 100% satisfaction guarantee on our work. Give our emergency plumbers a call to schedule service.
PLUMBERS IN FORT LEE FOR INSTALLATIONS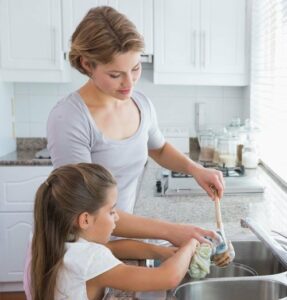 BZ Dependable Plumbing & Heating can install or replace any component of your property's system. Whether it is the first time you are having something put in or added, or if you are having an old part or appliance replaced, we will make sure that everything is set up right and flowing well.
Our plumbers in Fort Lee offer installation of new fixtures, water lines, drains lines, water filtration systems, and sewer pipes. We can put in a new water heater or boiler if needed, or add something as part of a bathroom or kitchen remodeling project.
PLUMBING REPAIR FORT LEE
If part of the plumbing in your home is experiencing issues, get in touch with our plumbers in Fort Lee. Regardless of if you need something like water heater repair or boiler repair, Fort Lee water line repair, need a drain unclogged, or require help with a leaking sink or toilet, our team offers comprehensive repairs. Even bigger, messier, and more complex jobs like sewer line repairs can be taken care of by our plumbers in Fort Lee. We tackle every job with expediency and a determination to get things back to normal for you.
One great benefit we offer to our customers is the ability to sign up for maintenance plans that include valuable discounts and the peace of mind of knowing their plumbing system is running efficiently and being looked after by professionals. In these visits, we will inspect things at your Fort Lee property and check to see that everything is working as it should, and can offer help with anything that needs to be addressed. Having routine professional service performed can save you from needing to call for things like drain cleaning, water heater repairs, and other services.
CONTACT FORT LEE'S PLUMBERS
Property owners can count on our Fort Lee plumbers to properly install, maintain, and repair parts of their plumbing. BZ Dependable Plumbing & Heating can assist with any of your needs and can respond at any time, so contact us today to have our emergency plumbers come to your aid.
Fort Lee Plumbing Services
Fort Lee Heating Services