Drain & Sewer Service in Hackensack, NJ
Are you concerned about your drains or your sewer? Do you know that you need some help with drain clogs or sewer lines but you aren't sure where to look? Then you've come to the right place!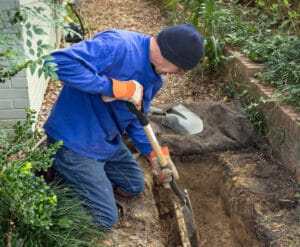 At BZ Dependable, we offer a complete line of drain and sewer service in Hackensack, NJ. Call us whenever you notice a problem. In fact, call us at the first sign of a problem! That gives you the best possible chance of avoiding a plumbing catastrophe. Don't let these issues go! Contact us as soon as you notice the issue and we'll be there to fix it fast!
Drain Cleaning
When you need drain cleaning in Hackensack, NJ, rely on our team at BZ Dependable. We'll work with you to make sure we can get to you quickly, find your problem ASAP, and get a fix in place soon.
We have several methods of drain cleaning at our disposal and we'll use the one that will work the best for you and your family. We'll keep at it until your clog is gone and your drains are flowing freely again.
Sewer Line Replacement
When you need sewer line replacement in Hackensack, NJ, call the team that will get the job done well the very first time. Call BZ Dependable to get the new sewer lines you need.
We can also help you with sewer line repair in Hackensack, NJ. We'll find your clog or the breaks in your line and then determine the best way to get things back to normal fast.
We'll always use trenchless sewer repair methods whenever we can, because these are cheaper for you, faster, and they get the job done just as well as traditional methods do. Trenchless repair allows us to fix your home without digging up your entire yard. You won't have to replace your yard and the job won't take as long, either.
Call BZ Dependable today and ask about our drain and sewer service in Hackensack, NJ. Make an appointment with one of our skilled plumbers as soon as possible.