Plumbing & HVAC in Leonia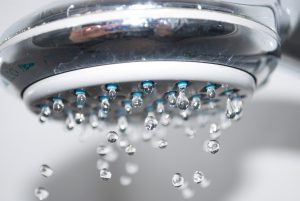 When you need a plumber or an HVAC company in Leonia, do you have a plan for who you'll call? It's a good idea to investigate these things ahead of time to discover who you want to have working on your side when things happen at home. Whether you're planning ahead or you need someone urgently, call us at BZ Dependable. We'll get an HVAC professional or a plumber in Leonia out to you fast and get your home fixed soon!
Plumbing Repair
We get a lot of calls for plumbing repair in Leonia. There's nothing we can't fix when it comes to your plumbing. We'll get your dripping faucets dried up, replace your sewer line, or get rid of your stubborn clogs. No matter what happens, we'll be there to get things fixed for you as soon as we can. Call us and we'll have an experienced plumber in Leonia out to you soon so you don't have to wait to get your plumbing issues fixed.
Water Heater Repair
If you need water heater repair in Leonia, contact us as soon as possible at BZ Dependable. Our water heater experts will get your heater fixed quickly and efficiently. No matter what has gone wrong, we'll get to the bottom of it and get a repair in place so you can have hot water once again. We'll complete your water heater repair in Leonia or let you know that it's a better idea to replace your heater. If that's the case, we'll let you know and help you find one that will be perfect for you.
HVAC & Furnace Repair
As your HVAC company in Leonia, we specialize in keeping your furnace and your A/C running well, no matter what it takes. We'll handle your A/C and furnace repair in Leonia, maintain your entire HVAC system, or help you get the perfect new HVAC system to keep you comfortable all year long. Call us at the first sign of needing an air conditioner or furnace repair in Leonia and get comfortable again as soon as possible.
Regular maintenance can keep you comfortable both now and for years to come. When you keep your system in great condition, it will work efficiently and experience less wear and tear, so it will be likely to last longer and keep you more comfortable. Contact us today if your system needs maintenance or if you have questions about what it needs to keep working.
At BZ Dependable, we specialize in HVAC and plumbing work. Call us for all of your needs surrounding plumbing repair in Leonia, HVAC repair, maintenance on both types of systems, and installations or replacements. We have your back no matter what your home needs to be the haven you need. Feel safe and secure at home when you know you have BZ Dependable on your side. Make your appointment with one of our experienced HVAC technicians or skilled plumbers today and stop their worries in their tracks.