Your Plumbing Experts in Northvale
When your home isn't working well, it's easy to feel frustrated, overwhelmed, or even anxious. After all, it can be hard to tell how extensive the problem is and how much it will cost to fix it unless you're a plumbing or HVAC expert. Instead of suffering, though, call in skilled plumbers and HVAC technicians from BZ Dependable. We'll make sure that your home is back to normal just as soon as we can get it there.
Plumbing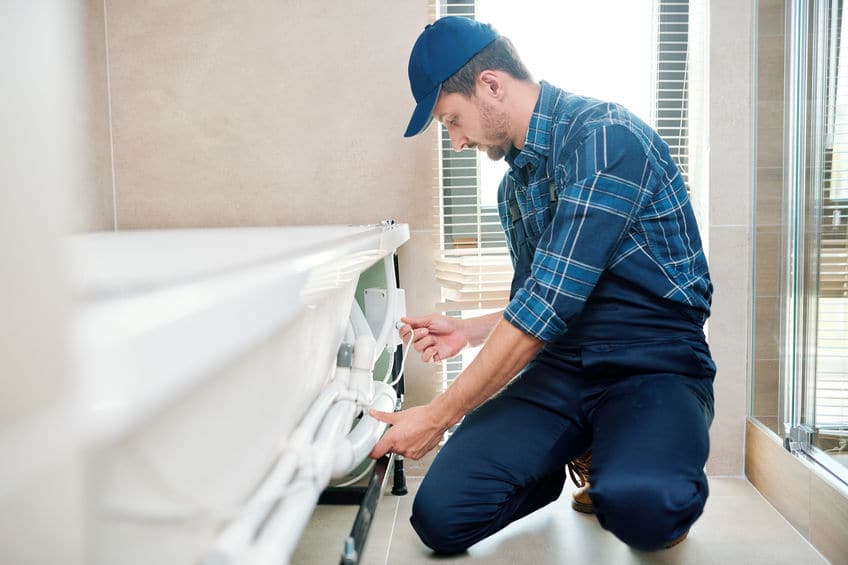 When you need a plumber in Northvale, we will be there for you. Our plumbers are all highly experienced so there's no job too big or too small for them to tackle. We'll get there on time, figure out what you need, and help you get things taken care of quickly.
When it comes to plumbing repair in Northvale, we promise to get the job done as fast as we can, without ever sacrificing quality. We believe in both quality of work and quality of service. If you don't have the best possible experience during your plumbing repair in Northvale, please let us know. We'll do whatever we can to make things right for you!
Water Heaters
We specialize in water heater repair in Northvale, too. No matter what type of water heater you have – gas, electric, or tankless – we'll fix it fast so you don't have to worry anymore. If we can't fix it or it's cheaper to replace the heater rather than do a water heater repair in Northvale, we'll let you know and help you get the perfect new water heater for your home.
Both tank and tankless water heaters require expert maintenance on a regular basis to stay in good working order over the long term. Our technicians can provide water heater services in Northvale, NJ. We also offer professional installation services when it's time to have a new water heater put into your home. Should you ever have a problem with your system, we can take care of both major and minor repairs promptly whether we installed your water heater or not
Boilers
Your home heating system provides a vital service, keeping your home warm even in the depths of winter, no matter how cold it gets outside. When you need any type of repairs or maintenance performed on this system, our professionals offer reliable heating services in Northvale, NJ. And we can install a new boiler or heating system for you as well when the time comes
Your Northvale Plumbing & Heating Company
When you need a plumber in Northvale, BZ Dependable will be there for you. Pick up the phone to call us today, because that's the first step toward helping yourself live better in Northvale. We hope to hear from you soon!