Drain & Sewer Service in Paramus, NJ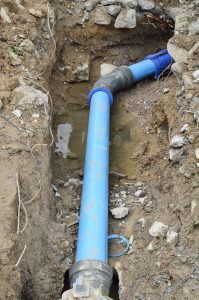 When you need help with your drains and sewers, call us at BZ Dependable. Our plumbers in Paramus, NJ will get an expert to your door ASAP. Before you know it, your problems will be in the past and you won't have to worry about drain or sewer problems anymore.
Whether you're looking for sewer line repair in Paramus, NJ or you need your kitchen drain cleaned, we have you covered. We'll handle anything that happens with your sewers and drains, no matter how big or small the problem is.
Drain Cleaning Paramus, NJ
When you need drain cleaning, rely on our plumbers in Paramus, NJ to get the clog gone fast. We use the latest technology in drain cleaning to help get the water and waste flowing away from your home as soon as possible. Most of the time, we can use a plumbing snake to dislodge even stubborn clogs. If that doesn't work, though, we have other methods we can try, too. No matter what it takes, we'll clean those drains so you can get on with your daily life.
Sewer Line Replacement Paramus, NJ
If it's time for a new sewer line, call our plumbers in Paramus, NJ and ask about sewer line replacement. We'll get to you fast, assess your lines, and let you know how we can replace them so you can get your sewer back to full functionality fast.
Whenever we can, we'll use trenchless sewer replacement methods on your sewer lines in Paramus. These technologies allow us to put new pipes in place of your old ones without having to dig up your whole yard. When we're done, you'll have a new sewer with very little hassle. These methods are cheaper, too, since you don't have to replace your yard when we're done.
Your Plumbers in Paramus
Call BZ Dependable for all of your needs surrounding drain and sewer service in Paramus, NJ. We promise that we'll do whatever it takes to get you the functionality you need as quickly as possible. Call to make your appointment today!