Heating Contractor in Paramus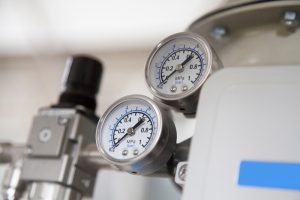 If the boiler at your Paramus property goes out, don't worry! You can call on the professionals at BZ Dependable Plumbing & Heating to come out and help you and quickly get things fixed. Our heating contractors are dedicated to making sure that we solve our customers' issues as soon as possible, so we offer boiler repairs 24 hours a day, 7 days a week. We will do whatever is necessary to get you back to comfortable conditions, so reach out to us when you need assistance!
24/7 HEATING CONTRACTORS
Our staff is standing by 24/7 to field all your calls for help. As soon as you realize you need heating repairs, reach out to us and we can be there soon. We will do a comprehensive inspection of your boiler to try and figure out why it is not working, and then once we locate the source of the problem we can get it fixed. Place your trust in our heating company to get things remediated and warmed up again – fast.
HEATING REPAIR SERVICE
It doesn't matter what the problem is or if your boiler is malfunctioning or not operating at all. Our staff can come out to help you in Paramus regardless of the specifics of the situation, and are sure to get everything under control. In no time at all, our staff of heating contractors will have your boiler up and running again and you can get back to living your life in comfortable conditions.
PARAMUS HEATING COMPANY, HERE TO HELP!
Are you looking for an expert to do boiler repairs and get your Paramus property warmed up again? BZ Dependable Plumbing & Heating is who to call, as we have many years of being the trusted source for heating services. We will not call our job complete until your comfort is restored and until you are totally satisfied. Give us a call today to learn more about how we can help you!