MAIN WATER LINE SERVICE IN RIDGEFIELD PARK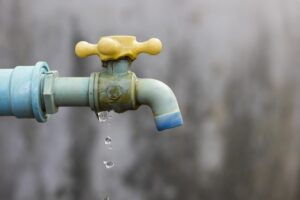 Whenever you need to hire a company to work on your water lines in Ridgefield Park, look to BZ Dependable. We can come out to your home or business and solve whatever is going on through main water line repairs or replacement. Our team of experts can solve any issues and make sure things are working as they should so that you can rely on your plumbing system. Get in touch with us to have us assist at your property!
Water Line Repair Service
If you think there is a problem with the water lines at your place in Ridgefield Park, reach out to our experts as soon as possible. Our plumbers work around-the-clock and show up fast because we know that things like leaks and burst pipes only get worse and more expensive as time goes on. We will perform a comprehensive examination of your plumbing system to see if any of the piping needs to be fixed. With us handling your water line repairs, things will be better and working as normal in no time at all.
Water Line Installations
There are situations where pipes actually need to be replaced because they can't be fixed. It could be that nature takes its toll on the water line or that human error has damaged it, but whatever the reason is, our water line replacement team can help you. We use the best tools and equipment to get new pipes put in and to make sure that your system is working again as soon as possible.
RIDGEFIELD PARK'S TOP WATER LINE SERVICE
BZ Dependable Plumbing & Heating is a company that is dedicated to providing main water line services in Ridgefield PARK. We can come out to your home or business at any time or the day or night and get things repaired or replaced so your plumbing can operate as it should. With many years of experience in the local area, we are the clear choice for service. Contact our staff today!