Water Line Services in Wyckoff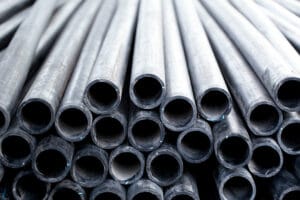 When you need Wyckoff, NJ water line services, rely on our team at BZ Dependable. We'll work with you to help you implement the solutions you need so you and your family can have clean, clear water all the time.
Water Line Installation
Do you need Wyckoff, NJ water line installation? We can put in a new water line for you, whether it's for a home addition, a hot tub or a spa, or the main water supply to your home. We'll take care of everything, like where the line should go, how long it needs to be, what permits we need to pull, and more.
Get your Wyckoff, NJ water line installation finished and get back to your life fast when you work with BZ Dependable.
Water Line Repair
We'll complete your Wyckoff water line repair as soon as possible to minimize damage to your home and get you back to your regular schedule. No matter where the leak in your water line is, we have what we need to access it and fix it quickly. That way, we'll get your home back to full functionality and get out of your way fast.
Water Line Replacement
If you have a leak in your water line that can't be repaired or the pipe itself is disintegrating, we'll help you get that Wyckoff water line replacement in place ASAP. Call as soon as you notice a problem and our team will have your new line installed with as little hassle for you as possible.
When you need Wyckoff, NJ water line services, our team from BZ Dependable will be there soon. Call now for fast, friendly service from skilled plumbers whose only goal is to get your home working the way you need it to work. Make your appointment now!