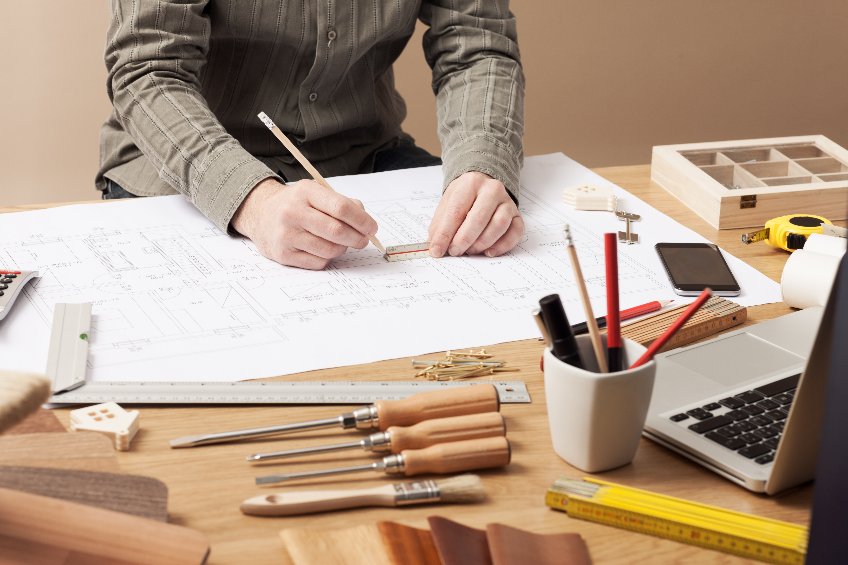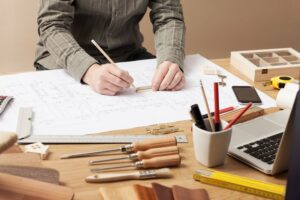 Remodeling your Teaneck home is a great investment and can be a satisfying accomplishment once it's done. Any remodeling project is a major one, however, and therefore requires some strategizing and careful execution in order to prevent setbacks, added expense, and a great deal of frustration. Here are some tips to help your remodeling project go smoothly, and help you keep your sanity.
Be Prepared
The best first step in any remodeling project is to prepare yourself by planning ahead. Every little bit of time and energy spent on planning and preparation can greatly reduce the amount you have to spend on tough decisions and corrections later on. Before starting your project, be sure to:
Hire a professional, licensed Teaneck contractor to perform the work. Local plumbers have a pretty good grasp on local building codes, and ensuring your home up to code is important.
Make sure the contractor you hire is well-versed on the most recent building codes in the area.
Use a detailed design process to develop a plan for the room(s), choose materials and fixtures, and create a realistic budget for the project.
Consider staging the work ahead of time to give yourself a realistic idea of the work to be done and cut down on labor costs.
Be Creative
For most of your remodeling goals and objectives, there will usually be more than one option. By considering all your options and discussing them with your Teaneck plumbing contractor, you can save money while still achieving the desired result. Some examples include:
Rather than repairing minor blemishes on walls by doing costly structural work, considering using materials to mask the wall, as long as it is still structurally sound. With minor imperfections, discolorations or slight damage, you can use a decorative painting technique or a heavier, textured wallpaper to cover up the area.
Likewise, if a room just needs to be livened up, consider repainting first before getting more involved. You may find that the new color is enough to spruce the area up.
Rather than creating new space by knocking down walls or building new additions, try instead to create the illusion of more space. Mirrors, skylights, and additional windows are all simple ways to make a small room seem bigger without the trouble of adding square footage.
Keep in mind that there is only so much you can fit into a given space, no matter how creatively you arrange the various components. Make sure you always have enough space to make the room you're remodeling comfortable.
Be Practical
Some remodeling projects are intended only to improve the aesthetics of the space, and if you're trying to get rid of the avocado green 70s tiling on your bathroom counter, we can definitely relate. But in the effort to make your bathroom look better, it can be easy to overlook the fact that you'll need to use it every day, along with all of the fixtures in it.
A platform sink may look fantastic, but if it doesn't leave you with any counter space to put your toiletries, it's going to leave you and your family very frustrated. You can pursue purely aesthetic components, of course, but should always balance them against more practical concerns.
Prioritize Your Wants & Needs
You might not be able to get everything you want into your new room because your budget simply might not fit it. To ensure you're getting the space you need, write down all of the things you want to see in your newly remodeled room, then rank the list in order of priority, from most desired to least desired.
Then, you and your plumber can go through the list and determine how many items on it can be met by the project. That way, when the time comes to perform the remodeling, there's no question about what needs to be done, and no confusion about what's involved: helping the operation proceed swiftly and effectively without wasting any money.
By keeping some of these tips in mind, you can help to ensure that your house becomes the dream home you have always wanted, without the nightmares of costly or incorrect updates.
Hire A Professional
While we've mentioned this above, we cannot stress the importance of utilizing professionals for your remodel. In all honesty, do-it-yourself plumbing is probably more trouble than it is worth. There's always the risk that something could go wrong, especially when dealing with your home's plumbing. What's more, your New Jersey plumber from BZ Dependable will come equipped with the best materials, an understanding of codes and best practices, and ready to execute YOUR vision for your new bathroom.
Hiring a plumbing contractor does not mean settling for less or missing out on a DIY opportunity. It means that you care enough about your home to make sure its plumbing components are in the right hands.
If you have any questions about plumbing remodeling, please give BZ Dependable Plumbing & Heating a call today!