Leak Detection Service in Teaneck, NJ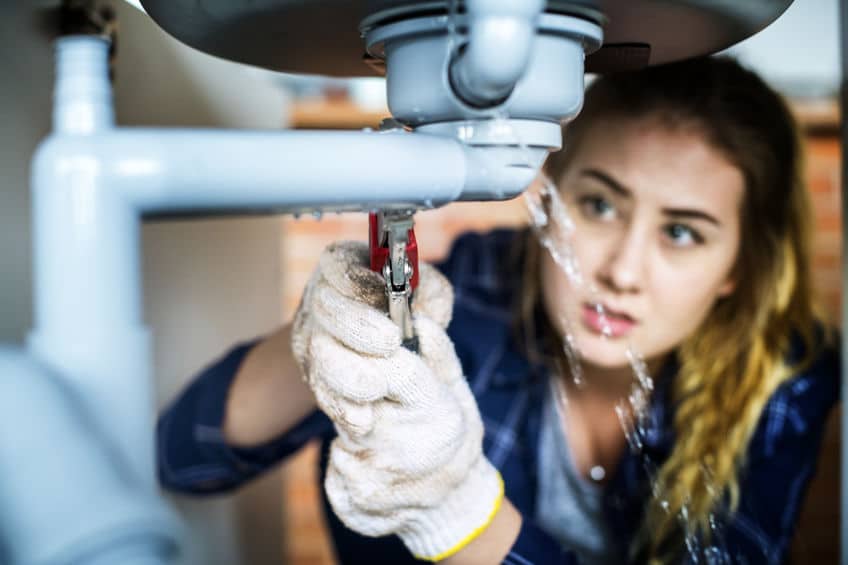 If a leak develops in your home, you want to know that it will be fixed as quickly and effectively as possible, without damage being done to any part of your home or your property. But leaks are not always easy to find. You might notice small signs of damage such as wet spots on your ceiling or slight spikes in your water meter readings, but the actual leak may be evasive.
For this reason BZ Dependable Plumbing & Heating provides comprehensive leak detection services designed to pinpoint the exact cause of a leak and fix it fast. To learn more about the process and the technology we use, call one of our Teaneck plumbers today.
Teaneck, NJ Leak Detection Professionals
Modern advances in leak detection technology makes it easier than ever to find the source of a damaging water leak in your home, though it is always best to have a professional on hand who can interpret the results and determine the exact location of the leak. By using these techniques, we can find the location of where the leak is and whether there are additional problem spots that need to be repaired. This not only expedites repairs so you can enjoy your plumbing system again much sooner, but it reduces the amount of disruption to your home that needs to be done. No more removing huge panels of drywall or tile to find a leak.
We use a number of advanced technologies to find leaks in Teaneck, including water detectors, infrared sensors and video camera pipe inspection. These technologies allow us to quickly hone in on where the water is coming from based on changes in water pressure, higher levels of moisture on floors, walls and ceilings and more. Even something that seems otherwise invisible can be picked up and repaired quickly using these techniques.
Call Us for Leak Repair in Teaneck
Spongy floors, a musty mildew smell, and cracks or your foundation could all indicate a leak. Leaks can cause extensive damage to your home and waste huge amounts of water. If you suspect that a leak has developed in your home, call the Bergen County plumbers at BZ Dependable Plumbing & Heating today for experts who will inspect and repair the problem as quickly as possible. We offer leak detection and repair to Teaneck and all of Bergen County, NJ, give us a call today!