Water Heater Repair, Installation, & Replacement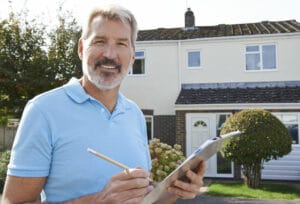 When you need help with your water heater, you probably want someone who can come out fast. After all, living without hot water just isn't any fun!
That's exactly why, at BZ Dependable, we are here for you. Whether you need water heater repair in Bergen County, water heater installation, or you have other water heater problems, we'll get to you fast, assess your needs, and help you choose the best solution for you and your family. Before too long, you'll have the hot water you need once again.
Water Heater Repair
Water heater repair in Teaneck or Bergen County doesn't have to be difficult. Just call in the water heater experts from BZ Dependable. We'll take a look at your water heater, then let you know how we plan to fix it.
Sometimes, your water heater repair in Bergen County will be more expensive than simply replacing the entire heater. If this happens to be the case for you, we'll let you know and talk to you about water heater replacement and installation instead. We'll never ask you to spend money you don't need to spend!
Water Heater Installation and Replacement
If your water heater repair in Teaneck or the rest of Bergen County turns into a water heater replacement instead, don't worry! We have your back and we'll help you get the perfect water heater for your home. We'll talk you through the questions below, then recommend water heaters based on your answers.
What is the size of your home (in square feet)?
Are you satisfied with your current water heater?
How often do you use hot water?
Do you ever not use hot water because you know there won't be enough?
How important is it to you to save energy?
What is your budget for your water heater replacement?
We only recommend water heaters that come from brands that we know and trust. In fact, we'll never ask you to put a water heater in your house that we wouldn't be happy putting in our own homes! We'll also try to give you several options for water heaters so you can choose the one that seems best for you and your family.
Once you've chosen your new water heater, we'll get it ordered. When it comes in, we'll oversee its delivery at your home (or deliver it ourselves) and get started on your water heater installation. We install every water heater according to the manufacturer's instructions and specifications. This helps ensure that the heater will work well for you, not only in the near future but over the years to come.
When we're done, we'll test your water heater and let you test it, too. We'll also let you know what you can do to keep your water heater working efficiently and effectively. If your warranty requires regular maintenance visits, we'll get those on the calendar so you don't have to think about them again.
Call us for all of your water heater needs today!