Trenchless Sewer Repair Teaneck, NJ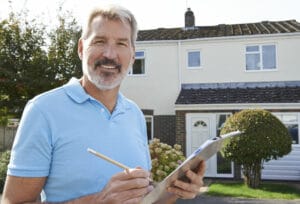 There's good news if you're worrying about embarking on trencheless sewer repair in Teaneck, NJ. Until recently it was common for the job to involve tearing up lawns, driveways, patios, and landscaping. Homeowners hard work was gone in minutes and they also needed to pay to fix their pipes and restore their yards.
Today's sewer repair works differently. Our plumbers in Bergen County NJ use techniques to replace or repair your sewer line without the disruptive and costly digging. Depending on the repair, you may need to pay more upfront, but you're not covering the cost to replace your landscaping or new driveway concrete once the job is done.
Most trenchless sewer repair in Teaneck NJ does require digging one or two holes. You'll find the overall process requires significantly less digging than an entire trench the length of your sewer line.
When you're working on pipe lining in Teaneck NJ or trenchless sewer projects, you'll find they're as durable as any other kind of traditional repair. The process is also faster, so you can get back to your daily routine much faster than you would otherwise.
If you need help with your sewer and you'd like more information on trenchless sewer repair, call us at BZ Dependable Plumbing & Heating for a free site evaluation and an estimate today.
Pipe Lining Teaneck
If you have a crack in your sewer line or part of a pipe is broken, pipe lining may be the solution you need. Your plumber will insert a flexible tube coated in resin into your sewer line. When it gets to the damaged place, your plumber will inflate the tube and the resin will harden. The tube covers the cracks or breaks in your pipe so that water and waste can flow freely down the line once again.
Pipe lining usually only involves digging a single access hole. It will narrow the diameter of your sewer line by about a quarter of an inch, but this shouldn't impede sewer function.
Pipe Bursting Teaneck
If your sewer line has collapsed or it has multiple joints, then pipe bursting might be the trenchless sewer line repair that you need. Your plumber will dig holes on either side of the length of line that needs to be replaced. Then he will drag or pull a new pipe through the old one, while breaking the old pipe up outward. When the new pipe is in the right spot, it will be cemented into place so that it does not move.
Teaneck Trenchless Sewer Repair Cost
The cost of your trenchless sewer repair will depend on a number of factors, like how deep your sewer line is buried, the type of soil you have, and current material costs. At BZ Dependable Plumbing & Heating, we'll come out and take a look at your specific situation, then get you an estimate for your repair. All of this is free, so you can know exactly what you're looking at before you make any decisions about how to tackle your sewer problems.
If you're experiencing sewer issues or pipe bursting in Teaneck NJ and need help, call us today. We'll send out a plumber in Teaneck NJ to quickly assess the problem, find a solution that works for your home, talk through the options, and provide an estimate. We'll have a Trenchless Sewer Repair in Teaneck, NJ expert to your home as quickly as possible. Make your appointment now!