Sewer Line Repair in Teaneck
Did you know that sewer leaks are one of the main causes of foundation damage? And sewer backups can cause thousands of dollars of damage inside your home! That's why you should call us at BZ Dependable Plumbing & Heating at the first sign of a sewer problem instead of searching online for "sewer line repair near me". Sewer line services can be an intimidating prospect, but you don't have to worry when we're on the job. We'll work with you to make sure you get the sewer line repair or replacement you need to limit the damage done to your house.
Signs You Need A Sewer Repair Company
Not sure if it's time to call your local Teaneck sewer repair company? We don't blame you! Sewer problems can be hard to detect and can be there for quite a while before you see any signs of them. If you notice any of these things going on, call us as your sewer line plumber in Teaneck and we'll find the source of the problem ASAP.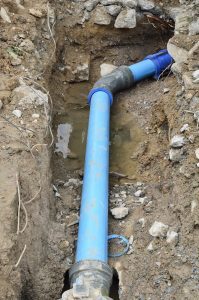 You might notice:
Foul smells. These may come from your drains or they may seem to permeate your entire home. They can indicate a broken sewer line.
Strange sounds in your pipes.
Unusual backup patterns. If your bathtub fills with water whenever your washing machine drains, it's time to take a look at your sewer lines.
Wet or overgrown places in your yard. If you have inexplicable squishy spots or places where everything seems to grow better than it does elsewhere, you probably have a broken sewer line.
Your drains all back up at once. Frequent backups in a single drain don't usually indicate a sewer problem. If the drains across your house back up at the same time, though, it's likely the clog is in your sewer line.
How Our Sewer Repair Services Work
When you call BZ Dependable for sewer line repair in Teaneck, we'll send out a team right away. We'll diagnose your problem accurately the first time, so we can implement the best solution for you fast. Once we know what's wrong, we'll know what to do for sewer line repair. Whenever possible, we use trenchless sewer repair techniques to fix your lines without digging up your yard. We'll get our work done as soon as possible so you can get back to your regular routine.
Sewer Line Replacement in Teaneck
When you need a new sewer line, call BZ Dependable right away. You can stop searching for "sewer line replacement near me" because we'll get to you fast. Once we're there, we'll diagnose the problem and get your new sewer line in place ASAP.
When Do I Need a New Sewer Line?
Only a qualified sewer line plumber in Teaneck can tell for sure if you need a new sewer line. However, the following signs are good indicators that it's time to check out your line and see if it needs to be replaced.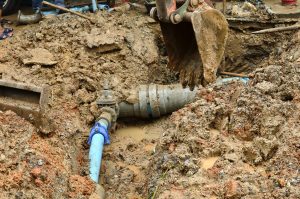 You have overgrown spots in your yard. These can occur when there's a broken sewer line because plants thrive on some of the chemicals in sewage.
You have a persistent mold and/or mildew problems. These thrive in damp places. If your sewer is leaking, it gives them the moisture they need to continue growing.
You have sinkholes in your yard. If sewage is seeping into the soil under your yard, it can cause that soil to compress and whatever is on top of it sinks. The only way to eliminate the problem is to fix the broken sewer line.
If reading this list causes you to feel concerned about your sewer line, call us today!
Call us at BZ Dependable today as the "sewer line plumber near me" who will get your sewer line repair or replacement completed quickly and efficiently! Our sewer line plumbers in Teaneck have done all sorts of sewer line replacements so they can handle yours and get the job done fast.