Indoor & Outdoor Drainage Systems in Teaneck, NJ
If your Teaneck, NJ area home has drainage issues, the home drainage experts at BZ Dependable Plumbing & Heating will work with you and go over all possible solutions. We want to provide you with the most cost-effective way to prevent wet basements and water damage to your home.
Our Teaneck drain and sewer experts at BZ Dependable specialize in high pressure water jetting techniques, sump pump repairs, and French drain installation. You can be sure that we will solve the problem with the least intrusive methods and the latest in flood-prevention technology. Call us at BZ Dependable today to set up a consultation.
Storm Drain Maintenance in Teaneck
Cleaning outdoor storm drains and the drain system within your home are equally important. Clogged or dirty storm drains are not as effective and may not be able to accommodate the excess runoff water they are intended to drain away from your home. It's important to have your drains properly maintained by a professional because water backing up into the home can cause structural damage and promote hazardous mold growth. Clogged storm drains can also pollute the fresh water supply because the water flowing into the storm drain system is not treated before it ends up in lakes in rivers. Indoor drains that aren't flushed out regularly can also lead to flooding and water damage. We provide pipe inspection in Teaneck, as well as high pressure water jetting to safely and effectively clean out all your drains. Give us a call at BZ Dependable to help prevent water drainage issues in your home. We provide the best indoor and outdoor drainage services in Teaneck.
The Importance of Your Sump Pump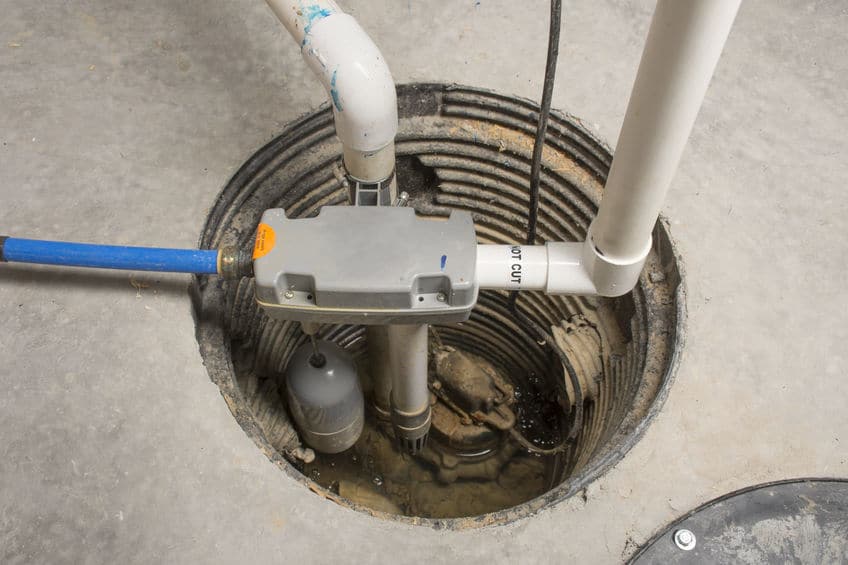 The sump pump in your home removes excess groundwater to prevent basement floods and costly water damages. Maintaining your sump pump is vital to minimizing the risk of expensive repairs and health hazards caused by polluted groundwater. While you can perform some routine maintenance tasks to prevent breakdowns, you should have one of our technicians inspect and clean your sump pump system once a year. Whether you have a submersible or pedestal pump, we can install, repair, and maintain both indoor and outdoor sump pumps. If you have a submersible pump, make sure your water well is free of debris that could clog the filter or cause the float switch to malfunction.
It's also important to install and maintain a battery-powered backup system, in case there's a power outage. Your backup sump pump can detect when the main pump is not working and will switch on using battery power. Some backup sump pumps can cycle up to 8,000 gallons before needing to recharge, which ensures that your basement is protected even if you're gone for an extended period time. Whatever your sump pump needs – from installations to sump pump repair in Teaneck – we are here to take care of you.
French Drains
Indoor French drains—also known as interior footing drains—are installed in homes with consistent water drainage issues. Homes that are not designed well or that were built with improper construction materials are ideal candidates. Water seepage can also come from cracks in the walls, a burst pipe, major floods, or runoff caused by other extreme weather conditions. A typical indoor French drain installation involves digging or jackhammering a trench into the basement floor near the outside walls. A perforated pipe and bed of rocks or stone are then placed inside the trench, which is finally sealed with new concrete. French drain systems are designed to direct excess groundwater away from the home to prevent basement flooding. Exterior footing drains provide the same protection and require the same installation technique, with the addition of some type of landscaping fabric placed inside the trench. While French drains can get clogged, they also prevent wet basements if maintained properly. Feel free to call us any time if you have questions about French drains or ways to protect your basement from floods and water damage.
Trusted Teaneck Drainage Specialists
Whether you have indoor or outdoor drainage problems, your Teaneck drainage experts at BZ Dependable are here to improve and maintain proper drainage for your Bergen County home. At BZ Dependable Plumbing & Heating, we want to help all of our customers prevent water damage issues and safety hazards, so give our Bergen County plumbing and heating experts a call today.