Drain & Sewer Installation in Teaneck, NJ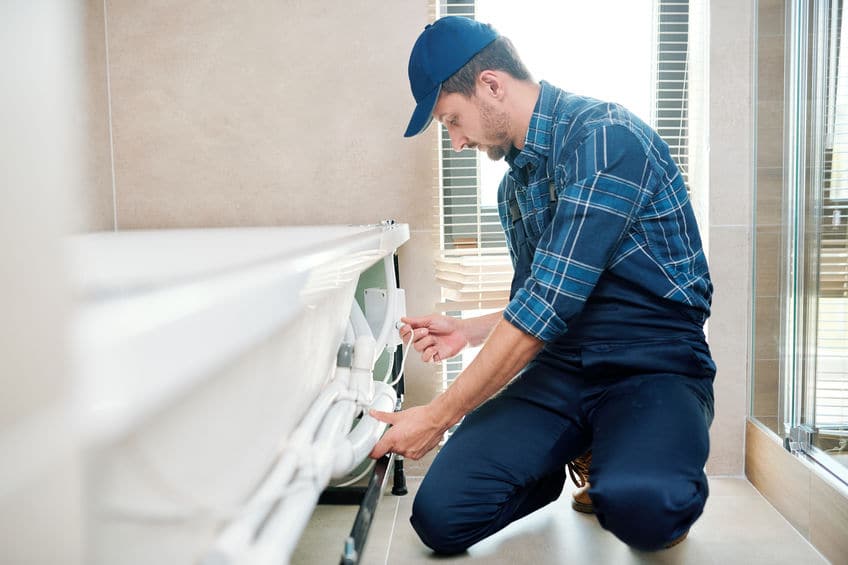 The drainage lines in your home are immensely important. Every day, they remove hundreds of gallons of waste water, ensuring you can relax and enjoy your kitchen sink, bath tub, dishwasher and more. So, when you have new drain lines installed or you need to replace an existing drain pipe or the drain on a fixture, you want to know the job is done right.
For all of your Teaneck drain and sewer line installation needs, call the trusted experts at BZ Dependable Plumbing & Heating. We offer comprehensive drain and sewer services and can ensure that your new drain and sewer lines are installed properly.
Drain Installation Considerations
There are two situations in which you would have new drain lines installed in your home. The first is if you are adding a new fixture to your plumbing system, such as a dishwasher in your kitchen or a new bathroom with new fixtures in your basement or a new installment to your home. In this case, you need someone who can properly measure the space that will be drained, including the total water flow of that particular fixture and how it will be used. We can install both the new fixture or appliance and the new drain line to make sure that everything works properly from the start.
The second situation in which you will have new drains installed is when replacing a drain pipe or sewer line on your property due to age or damage. If the drain has started to corroded due to age, it might start to leak, which would require immediate replacement. In other situations, a previous owner or a member of your family may have used chemicals to clear a clog, which weakened the material in the pipe and caused the broken pipe. While this doesn't happen right away, it can develop over time if chemicals are used routinely. We always recommend our eco-friendly BioSmart drain cleaning treatment to our customers who have experienced broken pipes to keep them lasting longer.
Sewer Installation Considerations
Sewer line installations must be done with safety and care. At BZ Dependable Plumbing & Heating we can install a new sewer line quickly and professionally, ensuring it meets all local ordinances and that your home is without running water for as little time as possible. We will also take care of any drain or sewer inspections or sewer line repairs to prevent needing a full sewer line replacement in Teaneck.
Teaneck's Drain & Sewer Installation Pro's
Whatever your Teaneck sewer or drain needs, BZ Dependable Plumbing & Heating is here to help find the best solution for your problem. We have been installing new drain and sewer lines in the area for many years and can do the same for you. If you're interested in learning more about drain and sewer installation and replacement in Teaneck or the surrounding areas, give our Bergen County plumbing and heating team a call today and ask to talk with one of our drainage specialists.