Your Bergen County Plumber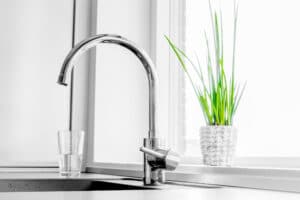 If you're a homeowner, then you probably know just how discouraging it can be to find out you need a plumber. However, needing a plumber in Bergen County, NJ, or Teaneck doesn't have to be stressful, because the skilled plumbers from BZ Dependable are just a phone call away.
Call us whenever you need a plumber you can count on. We know that you need a plumber in Bergen County that you can trust. That's why we prioritize your experience. We want you to know that we are here for you and will stand beside you until the job is done, no matter what goes wrong with your plumbing at home.
Plumbing Repairs
We'll take on any plumbing repair that you need us to work on. From little things, like stubborn clogged drains, to bigger issues, like sewer repair or repiping, we'll get the job done as quickly as we can. We'll never sacrifice quality, though, because we want you to be entirely satisfied with every repair that we do.
Our most common plumbing repairs in Bergen County include:
Water heater repair
Garbage disposal repair
Toilet repair
Sink repair
Faucet repair
Clogged drain repair
Sewer repair
Pipe leak repair
And more!
Even if you're not sure you need a plumbing repair or if we can help you get it done, give us a call. We'll help you in any way that we can and, chances are, we can help you get your plumbing back to normal soon!
Plumbing Installations
When you need to have something installed that pertains to your plumbing, we'll help you out. That includes installing:
New water lines
Dedicated water lines
Bathroom fixtures
Kitchen fixtures
Water heaters
Garbage disposals
Water filtration systems
And more!
Every time we do an installation for you, we'll help you choose the perfect new product to install, too! We'll make sure you get something that is of the highest quality, then we'll do an excellent plumbing installation in Bergen County, NJ so you can be sure the newest piece of your plumbing system will last for a long time.
Plumbing Remodels
If you're working on a remodeling project that involves making plumbing changes, call us. We'll work with your other contractors to get every pipe where it needs to be by your deadline, so you can finish your project on time. We'll never leave you hanging and we'll always do whatever we can to make your remodel as low-stress as possible.
Plumbing repair, installation, or remodeling can be a hassle, but it doesn't have to be awful. In fact, when you call BZ Dependable as your plumber in Bergen County, NJ and the whole of Bergen County, you're calling in plumbers who want to take the stress away from you. We'll work hard so you don't have to worry anymore! Whenever you need a plumber in Bergen County, NJ, give us a call. In fact, call us and make your appointment today!