Drain and Sewer Services in Teaneck, NJ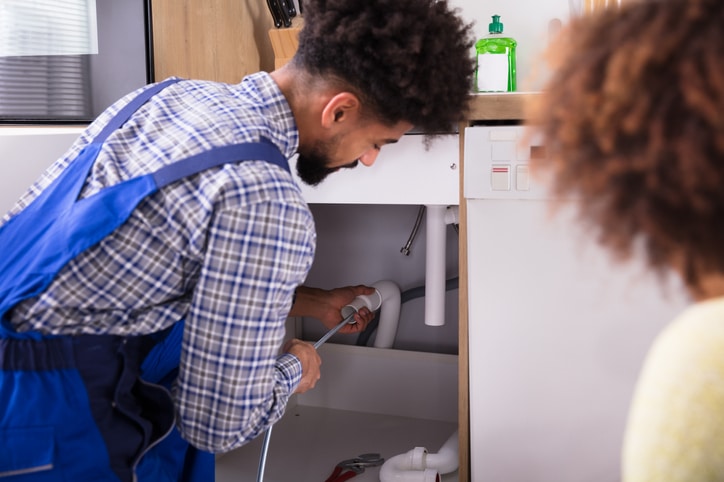 BZ Dependable Plumbing & Heating is the trusted plumbing company for drain and sewer services in Teaneck, NJ and the surrounding areas. Whether you need drain or sewer installation, repair or maintenance, our Teaneck plumbers have you covered. From traditional drain services to new, eco-friendly treatments, we are 100% dedicated to providing a level of service and quality that you will love. For professional sewer line services, drain cleaning, drain or sewer repair or installation in Teaneck or the surrounding areas, call your local plumbing professionals today at BZ Dependable.
Get Drain & Sewer Help
Teaneck Drain Cleaning
Clogged drains – whether indoors or outdoors – can derail your entire life! Whether you have one small clog or a large clog in your sewer line, we'll get your drain cleaning completed just as soon as we can. Whether we need to use a plumbing snake or take on a trenchless sewer repair, we'll have your waste and water flowing properly again fast. Trust our experts with even the most complex drain cleaning in Teaneck, NJ and Bergen County. You won't be disappointed!
Drain and Sewer Maintenance and Repair
To ensure your sewer and drain lines don't clog, we recommend annual maintenance to check for possible problems with video camera pipe inspection, clean out excess waste with our eco-friendly BioSmart drain treatment, and do a thorough checkup of your Teaneck plumbing system. By scheduling a maintenance visit once every year, we can catch any potential problems well before they develop into full clogs or problematic leaks.
If you notice problems with your Teaneck drain and sewer system, such as soggy patches in your lawn, new odors, or a sudden drop in water pressure, reach out to our experts at BZ Dependable for drain or sewer line repairs. Whether you need garbage disposal repair, drain cleaning, or sewer repair and cleaning, our Teaneck plumbing experts are up for the job!
Drain and Sewer Installation Services
Any residential or commercial drain line installation must be done according to all local ordinances and building codes, so it's best to hire a local professional like the ones on staff at BZ Dependable. We start by planning out the least intrusive and most efficient layout for your new drainage pipes. The entire project is done with a focus on convenience for your family and neighbors. Whether you are having new drain lines installed for the first time or need new ones installed to replace an aging plumbing system, we can get the job done right.
Teaneck's Sewer & Drain Pro's
Our certified Teaneck, NJ plumbers are able to identify any hidden issues and provide the necessary repair along with emergency services if need. We can provide expert service for the installation, maintenance and repair of your Teaneck drain and sewer system and ensure it is all in good working order for you going forward. Stop worrying about your clogged drains or backed up sewage and call the Bergen County plumbers at BZ Dependable now!