Drain Cleaning in Bergen County
Are you struggling with clogged drains? Do you need a professional sewer and drain company that provides drain cleaning in Bergen County or the surrounding areas quickly and efficiently so you can get back to your regular schedule?
If this is you, call us at BZ Dependable today! We'll get your Bergen County drain cleaning completed ASAP. We know that you can't live well when your drains aren't working and you're constantly searching online for "drain cleaning near me." Stop all of that stress by calling us now. Just say, "Clean my drain!" and we'll have one of our certified plumbing experts out to you soon to find that clog and get rid of it fast.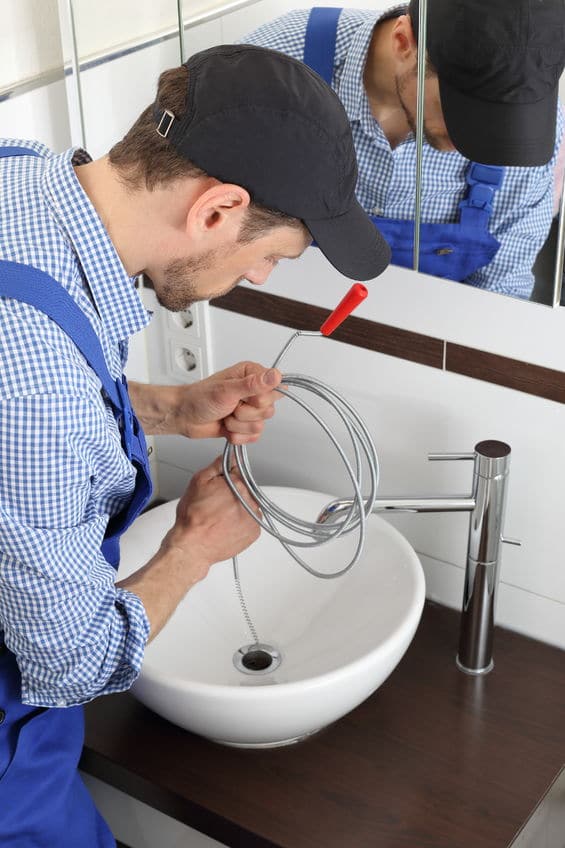 Indoor Drain Cleaning
Our drain cleaning experts have seen all types of indoor clogs. We'll find that clog, then do whatever it takes to clear your drain so you won't have to worry about it anymore.
Most of the time, our Bergen County plumbers will be able to use a professional-grade plumbing snake to get your drain cleaning completed fast. These long, flexible, metal tubes fit down your pipes. When the snake encounters your clog, it can either break it up so it can flow on down the drain or remove it so water can flow freely again.
Sometimes, your drain cleaning in Bergen County may require more extensive plumbing work. We may have to remove a clogged section of pipe and replace it with a new one or get your clog out another way. No matter what it takes, our drain cleaning service people will work until the job is done and you are completely satisfied.
Sewer Drain Cleaning
Sometimes, you can find yourself looking for "drain cleaning near me" because you have a problem with your sewer line. This often feels intimidating for homeowners but it doesn't have to be that way. Just call in our experienced sewer and drain cleaning team at BZ Dependable for trusted plumbing experts in Bergen County.
We'll always get to you as fast as we can because we understand that your sewer problems can't wait. Once there, we'll investigate your sewer line thoroughly until we know where your clog is, what it's made up of, and what it will take to get it out. We'll always check our work and test your sewer line thoroughly before we leave. That way, you can know for sure that your drain cleaning worked and you don't have to worry about that line anymore.
Most of the time, we can use trenchless methods like hydro-jetting or sewer rodding to remove your clog without digging up your entire yard. This saves you a lot of time and energy from replacing your yard, not to mention money!
Bergen County Drain Cleaning Pros
Call BZ Dependable today for sewer or drain cleaning in Bergen County or the surrounding areas. We'll get everything flowing normally again so that you can stop thinking about your plumbing and start thinking about the rest of your life again. Stop fretting about, "Who is going to clean my drain?" and call BZ Dependable whenever you have problems with stubborn clogs. Make your appointment with one of our skilled drain professionals now!