There are two types of heating systems that are the most common: boilers and furnaces. While they can both heat a home effectively, they do it in very different ways. At BZ Dependable Plumbing & Heating, our plumbers in Teaneck offer heating services for both types of systems.
Our Boiler and Furnace Services
At BZ Dependable we offer a full line of comprehensible furnace and boiler services, including both furnace and boiler repair in Bergen County and steam boilers. No matter what heating system you have installed, we can provide fast and reliable furnace or boiler replacement in Teaneck. When you call us for boiler or furnace repair, your expert Teaneck plumber will arrive on time and won't leave until your home is heating and you are satisfied with the work done.
Understanding the heating system you have can come in handy when you're thinking about replacing it and you want to know what would be best in your house. It is also useful when you need to talk to a technician about furnace replacement or boiler repair in Teaneck.
Boilers
Boilers heat water in a tank and then circulate that water throughout the house via pipes. At the end of each pipe is either a radiator or a baseboard heater. These disperse the heat throughout the home.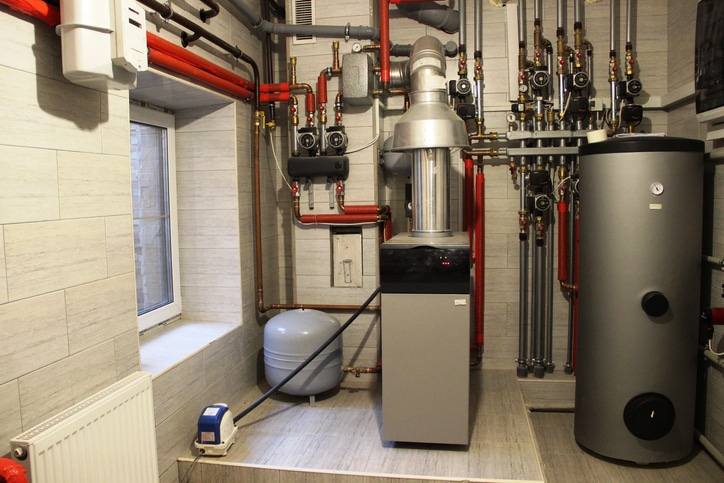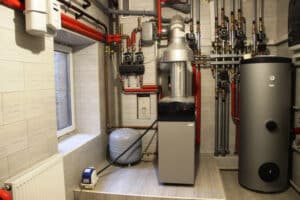 Pros & Cons
If you need a boiler replacement in Teaneck it will be more expensive to install than a furnace. But they generally last longer and are less expensive to operate and boiler repair in Bergen County cost less. You can choose to only heat part of a home when you have a boiler, rather than having to heat the entire thing. They are often more energy-efficient than furnaces and produce cleaner heat, too.
However, boilers take longer to warm a room or a home and the whole thing can freeze if exposed to a very low temperature. Boilers may raise humidity levels so much that a separate dehumidifier is needed and a boiler problem can mean significant water damage to your home.
Furnaces
Furnaces force air through a series of heat exchangers that warm it up. Then powerful fans blow it through a series of ducts until it enters rooms through various heat registers. The warm air warms the entire home.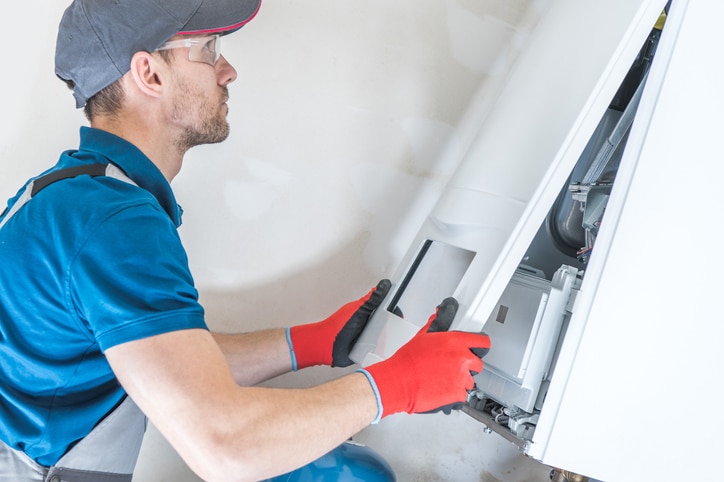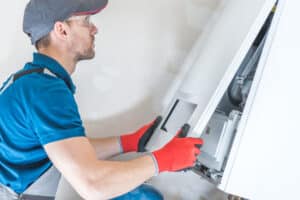 Pros & Cons
Furnace installation is cheaper than boilers, though installing the necessary ductwork can be very expensive. You usually have to heat an entire home when you have a furnace, even if you aren't using it all. They produce dry air and will never freeze up.
However, furnaces require more repairs than boilers and don't have as long of a lifespan. They also require air filter changes every few months to keep them running well. If the dry air they blow is a problem, you may have to install a separate humidifier.
Which One is Better?
There's no one-size-fits-all solution when it comes to heating systems. The system that's right for you will be determined by the particulars of your situation. If you're not sure which one to get, give us a call at BZ Dependable Plumbing, Heating & Remodeling today. We'll send someone out to help you choose the new heating system that is right for your home and your family.
Get Furnace and Boiler Service in Bergen County
Rely on us for all of your furnace or boiler service in Bergen County – all winter long. Just give us a call and we'll have someone at your door in no time. Trust BZ Dependable Plumbing & Heating with all your heating needs! Make your appointment now!