Boiler Installation in Bergen County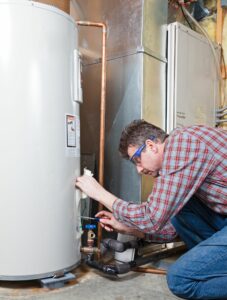 Are you ready to install a new boiler, but you're not sure what to purchase? Or maybe you're trying to decide if it is the right time to invest in a new boiler for your home. You can rely on BZ Dependable, one of the top heating companies in Bergen County, to get you the boiler you need.
Whether you're calling constantly for boiler repairs in Bergen County, or your boiler is just too old, rely on us at BZ Dependable to help you through the whole process of installing a boiler. We'll assess your boiler and give you a professional opinion about when to get a new one. We can also help you choose a superb new boiler and get it installed fast, so you can have the heat you need at home again.
Get the Best New Boiler for Your Home!
Our boiler installation service in Bergen County includes helping you pick a great new boiler for your family. We'll recommend boilers for you based on the following items, which we'll discuss with you.
What is the square footage of your home?
Have you been happy with your current boiler or are there things you'd like to change when you get a new one?
How hot do you like to keep your home?
How often do you turn on your boiler?
Are you interested in saving energy?
We'll make sure you install a new boiler for your home that you will love, no matter what unique needs you might have.
Working with BZ Dependable for Boiler Installation
When you choose our team for your boiler installation in Bergen County, you'll get amazing service from start to finish. From the moment we pick up the phone to the moment we leave your house, it's our goal to get you the best boiler installation service in Bergen County that you've ever had.
We know how to install a boiler and we'll do so according to the manufacturer's specifications. We'll ensure that each part is working the way it should and we'll test the whole thing when we're finished. If it's not working well, we'll keep at it until you are satisfied and getting comfortable once again.
Call BZ Dependable – one of the best heating companies in Bergen County – today to get the new boiler you and your family need! Make your appointment with one of our boiler experts now!