Drain & Sewer Service in New Milford, NJ
If you're looking for drain and sewer service in New Milford, NJ, give us a call at BZ Dependable. Our team will help you no matter what is going wrong at your house. Whether you have a small clog that you can't get out or your entire sewer line needs to be replaced, we'll get the problem solved and get your home back to normal soon.
Drain Cleaning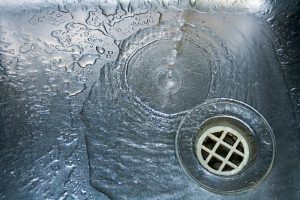 When it comes to drain cleaning in New Milford, NJ, you want the very best on your side. At BZ Dependable, we have years of experience with all sorts of drains and all sorts of clogs. No matter what is going on, we have you covered. We'll get that clog out and make sure everything is flowing normally again before we leave.
Most of the time, we'll wield a professional-grade plumbing snake to get rid of your clog. This is safe when done by a trained plumber. If that doesn't work, though, we have a lot of options at our disposa when it comes to cleaning your drains.
Sewer Line Replacement
Finding out what you need sewer line replacement in New Milford, NJ is never fun, but it's a whole lot easier when you have BZ Dependable on your side.
Whether you're looking at a full line replacement or you just need sewer repair in New Milford, NJ, we'll do our best to get the job done trenchlessly. That means that we won't dig up your entire yard just to fix your sewer line. Instead, we may dig a few small holes but we will mostly work remotely. We can clean out your sewer this way, but we can also replace large sections of your line.
No matter what you need when it comes to drain and sewer service in New Milford, NJ, our team will take care of it and take care of you, too. Stop worrying about your home's plumbing and give us a call. Before you know it, our ace plumbing team will have a solution in place and everything will be flowing freely once again.