BOILER REPAIR IN BERGEN COUNTY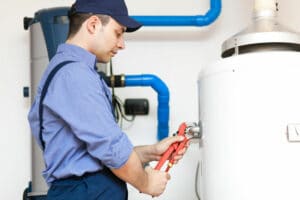 The professionals who are on staff at BZ Dependable Plumbing & Heating can come to your aid whenever you are experiencing problems with your boiler. We have a team of heating contractors who can do repairs, a boiler tune-up, or whatever else you need to keep the heat working at your place in Bergen County. We have the staff with the know how to perform all types of boiler repairs, or help you find the best boiler replacement in Bergen County too! Get in contact with the experts on our team to receive 24-hour assistance!
24/7 BOILER REPAIR SERVICE
We work all hours of the day and night to make sure you can receive help whenever you need it. If your boiler is not working, we understand it can be a huge inconvenience and hassle; that's why we offer rapid response 24 hours a day, 7 days a week. Our heating contractors will never make you wait long for help in Bergen County, finding out what is wrong with your boiler and getting it working again ASAP.
BOILER MAINTENANCE
We also offer maintenance services where we can handle any efforts of upkeep for your boiler. Let our heating contractors in Bergen County take care of cleaning it out and calibrating it each year, making sure it is ready to operate at peak efficiency whenever you need it. Our company offers a membership program to have boiler tune-ups done annually, which will reduce the need to have it repaired.
BERGEN COUNTY'S BOILER REPAIR SOURCE
BZ Dependable Plumbing & Heating can come to the rescue if your boiler is not working. We have a team of HVAC experts who can quickly figure out what the problem is and do repairs or maintenance to get the heat back on and blowing throughout your property. Our professional technicians are committed to providing 24/7 help for all kinds of heating issues. Call us whenever you need assistance, and we will be there shortly!