Sewer Service & Drain Cleaning Englewood, NJ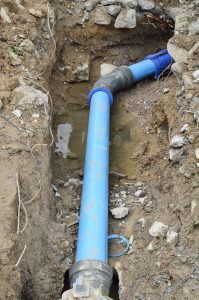 Drains and sewers got you down? Call your plumbers in Englewood at BZ Dependable and ask for drain and sewer service today. We'll get to you fast, figure out the best way to solve your drain or sewer problem, then get your home working the way you need it to.
We promise that we'll always send someone who has experience dealing with problems just like yours. All of our Englewood plumbers are polite and friendly, so you can feel confident having them working in your home. They also have a skill set that can't be beaten, so they'll find the solutions you need and implement them quickly so you can get back to your regular schedule.
Drain Cleaning Englewood
When you need drain cleaning in Englewood, NJ, we'll be there ASAP. We know that drain problems can really get you down and we wouldn't ask you to live that way!
Once there, we'll assess your drains, then let you know how we plan to solve the problems you've been having. The BZ plumbers from Englewood will fix your drains fast so you can have waste and water flowing again soon!
Englewood Sewer Line Repair & Replacement
If it's time to get rid of those old sewer lines and put in some new ones, call your plumbers in Englewood today and ask about sewer line repair or replacement in Englewood, NJ. We'll come assess your sewer line, then determine the best way to get you the new pipes you need with a minimum of fuss and hassle for you.
Whenever we can, we'll perform your sewer line replacement or sewer line repair in Englewood, NJ using trenchless methods. These allow us to access your sewer line without digging up your yard. If these methods will work to solve your problem, they can save you time, energy, and money. In fact, most of the time we can get your sewer back to normal within a couple of days!
Call BZ Dependable today for all of your drain and sewer service in Englewood, NJ. We promise to help you, no matter what it takes. Call our Bergen County plumbers now to make your appointment today!